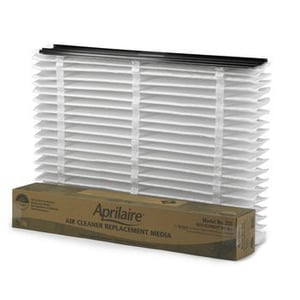 $

57.00
Factory Original 213 filter for Aprilaire Models 2210 & 4200
(Can also be used on Models 2200/2120 when used with the upgrade kit, which eliminates the need for the combs/pleat spacers and plastic housing.)
We will provide the upgrade kit at no additional charge if you are interested in updating/upgrading your 2200/2120.
Buy the convenience package and ship for the same price as one!