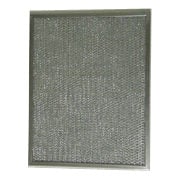 $

20.00
Honeywell Prefilter for 16x25 - F50F, F300
Each filter measures 12.5 x 16. Two of these prefilters are used in the Honeywell 16 x 25 air cleaners. Often replacement is needed because over time the woven aluminum foil corrodes and pieces flake off.
Fits F300E1019, F300A1625, F50F1073.
This APR9707 prefilter is for the F300E F300A F50F and will NOT fit the F50A or F50E Series.
Buy the convenience package and ship for the same price as one!